Myspace: 7 Things That Kept This Musical Platform Alive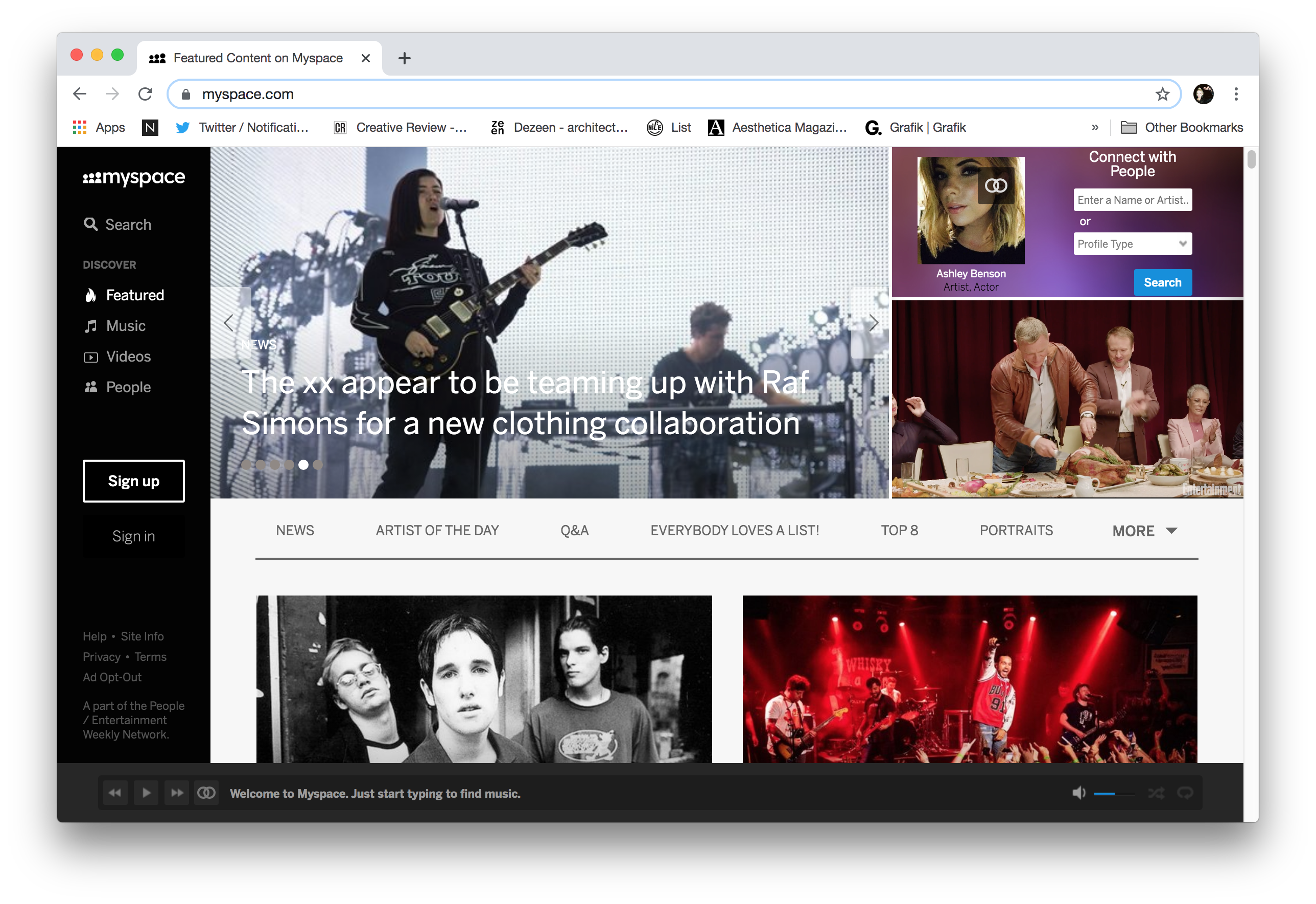 This may be hard to believe, but Myspace is alive and well.
Remember the times of booting up your computer and waiting those loooong minutes to finally be able to go on Myspace, a place where you could be as weird and wild as they come and chat with other musicians, people who understood the craft and loved it just as much as you?
Well, despite, the diminished community on this platform, Myspace is still kicking up a musical storm and keeping others updated on the latest in pop culture.
If you're wondering how this platform has kept running for the last 2 decades, then let's dive right in:

Justin Timberlake Becomes Stakeholder
Myspace (now with a lowercase "s") became the little train that could when Justin Timberlake bought the platform in 2011 for $35 million. This buyout resulted in a much-needed redesign of the site: more music-heavy, rather than a social media hub, like Facebook and Twitter.
When asked why he bought the site, he had this to say, "There's a need for a place where fans can go to interact with their favorite entertainers, listen to music, watch videos, share and discover cool stuff and just connect. Myspace has the potential to be that place."
A Site to Connect Musicians to Fans
Myspace is now a site for musicians and bands to show off their work to fans and connect with them. Artists also use the site to publish their discographies.
Getting Nailed Hits The Mark
While a nail salon would not be my first choice as a funny, relaxed setting to interview a musician, Liz Culley makes it work. On Getting Nailed, Culley asks her guests fun and insightful questions that down come off as intrusive, but rather bring their walls down.
Content Hub That Keeps Us Up-to-Date
Myspace provides readers with a wide swath of content, from listicles to features, q&s, and news. This site doesn't limit itself on the type of articles it publishes, rather it's guaranteed that you'll be satisfied with the stories you come across on Myspace.
Has a Modern Appeal
Justin Timberlake's insistence upon revamping this hub made it so that Myspace's grungey look would be trashed and replaced with a cleaner, more aesthetically pleasing black and purple design. While visiting this site, you'll also be happy to see your fave singers and rappers and countless up-and-coming artists.
Easy User Interface
There's a category for almost everything. Whether you're trying to connect with writers, photographers, singers, DJs, or activists, Myspace makes it simple and easy to find them for you.
Provides Us With That Ooey-Gooey Nostalgia
While Myspace is not the explosive social networking site it once was, it still has that nostalgia factor. Wanna know the 17 Songs That spent The Most Time at #1 In The '00s or 30 Classic Hip-Hop and R&B Jams For Your Barbecue Playlist, cause this platform has all that and more on its aptly titled #ThrowbackThursday search tab.
More than anything, Myspace, despite the change in name, design, and fanbase, is still a place for weirdo artists to connect, so if you're looking for a sign to sign back into your old account, here it is.