COVID-19: $800+ million to support small businesses and crisis response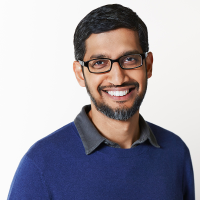 Sundar PichaiCEO of Google and AlphabetPublished Mar 27, 2020
As the coronavirus outbreak continues to worsen around the world, it's taking a devastating toll on lives and communities. To help address some of these challenges, today we're announcing a new $800+ million commitment to support small- and medium-sized businesses (SMBs), health organizations and governments, and health workers on the frontline of this global pandemic. 

Our commitment includes:
In addition to these commitments, we also increased the gift match Google offers every employee annually to $10,000 from $7,500. That means our employees can now give $20,000 to organizations in their communities, in addition to the $50 million Google.org has already donated. Together, we'll continue to help our communities—including our businesses, educators, researchers and nonprofits—to navigate the challenges ahead.