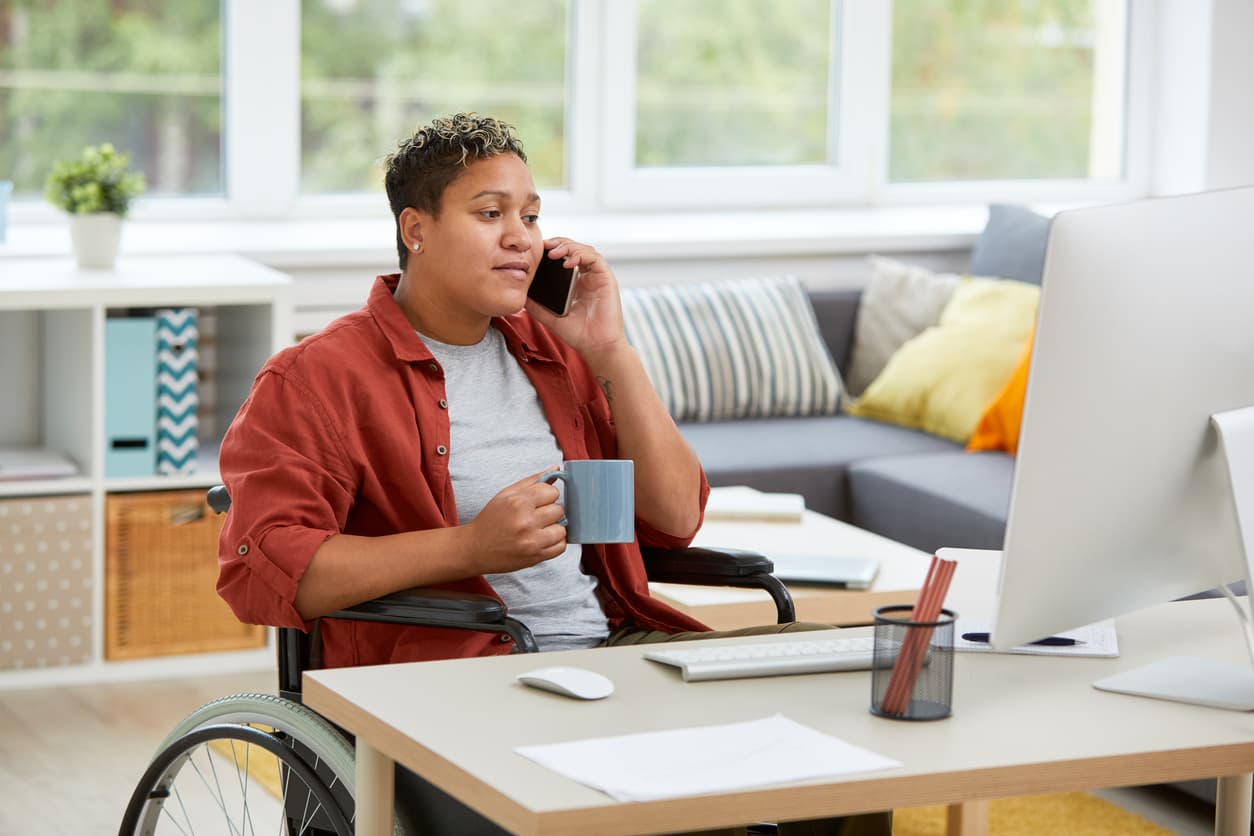 Generational trauma, also called intergenerational trauma, is a concept used to explain the transmission of challenges within families. It has become a hot topic in recent years due to the focus on redefining mental health and due to the need for accessible and adequate mental health services.
However, as a result of the Covid-19 pandemic or the 'new normal,' it seems as if the cycle of passed down trauma has finally broken.
According to a 2021 Future of Work Abroad survey, Americans who live and work abroad are happier. Nomadism enables entrepreneurs to live free of the restrictions of capitalism, and it also provides African Americans with the opportunity to explore more inclusive environments.
Benefits of Location Independence
One of the many benefits of this digital nomadism is the escape from many of the inequities historically faced by African Americans in America, such as health disparities, particularly those seen as a result of Covid-19, and the challenges of growing a business in a systematically racist society as a black business owner.
What author and freelance writer, Kimanzi Constable, has recognized while working abroad is that "Black entrepreneurs are not limited to building a business where they may have grown up." Rather, we, as entrepreneurs, more than ever can utilize alternative forms of business, such as relying solely on our online business or a product-based business that delivers products through third parties.
A Unique Perspective on Generational Trauma
Other black entrepreneurs, like Hervé Da Costa, a French man that studied and worked in America's Silicon Valley for 16 years, held similar feelings about the prejudice he faced as a black man in the United States versus abroad:
"I got tired of the societal roadblocks in the United States as a Black career professional. I wanted to start a business but kept running into hurdles as an aspiring black entrepreneur. It felt like my skin color was seen before I was given an opportunity to show what I had to offer."
Hervé has since returned to his native country and has been back there for the last seventeen years. He works as a coach and consultant who trains leadership teams at some of the world's largest corporations.
"I came back to France, and almost immediately felt welcomed. It was as if people in France were color-blind. That may not be the case but it's what I've felt. My skin color is not a barrier here," he says.
Why American Prejudice is Incomparable
However, this is not to say that racism and prejudice do not exist in Europe, but rather that the systems in place in America that propagate generational trauma—such as gerrymandering to keep legacy politicians and leaders in positions of power and the refusal to incorporate Critical Race Theory in syllabi and thereby educate younger generations on theories of race and prejudice— exist to a lesser extent abroad.
With that said, African American entrepreneurs who've chosen location independence and escaped from the generational trauma they've experienced in the states have thrived while living abroad. Constable even notes that "In Europe, I personally haven't experienced outright prejudice or expressions of racism. It feels as if there's an effort to understand different people and cultures and see humans as humans."